Support for Daisy
When I heard Daisy's story, via a close friend, I just knew I must do something to help...so I painted 'Circle of Support.' I contacted the family to pledge 100% profits of all exclusive artwork (original, limited edition prints and greeting cards), to help provide the treatment and equipment needed by Daisy. 
About Daisy (written by her family):
Daisy is our beautiful six year old little girl. When she was six weeks old, Daisy started doing little involuntary movements which got worse and stronger as the weeks and months went by. She had many consultant appointments, but nothing that was prescribed stopped the dreadful movements.
When she was five months old, and after many appointments without a diagnosis, Daisy was finally diagnosed with Infantile Spasms which is an infant form of epilepsy. Unfortunately, Daisy now has Global Developmental Delay and is severely disabled, and mummy and daddy have to do everything for her as she is unable to look after herself. Daisy absolutely loves food and mummy can't feed her quick enough. Meal times are the best times.
Daisy also needs a lot of specialist equipment to sit and stand.
She has her up and down days but her down days are mainly due to the fact that she is non-verbal and it's very hard to fully understand exactly what's she's asking for or wants. Daisy can get frustrated which is very understandable. But other than that she is a smiley, fun loving little girl with a giggle that's very infectious.
Daisy is our strong, brave little warrior and she takes everything in her stride. She loves music, being outdoors, reading with mummy, swimming, watching TV and watching everything going on around her.
Due to the family researching what other support is available for Daisy, we have recently found a private Physiotherapist who says she can work with Daisy and is willing to help Daisy in the long term, possibly become a little bit more independent, which would be absolutely amazing for her. In the short time Daisy has been attending the physio sessions we can already see a difference.
Daisy has a wonderful family around her, who are there to support in any way they can. She is so loved and adored and we are all very lucky to have such a wonderful little person in our lives.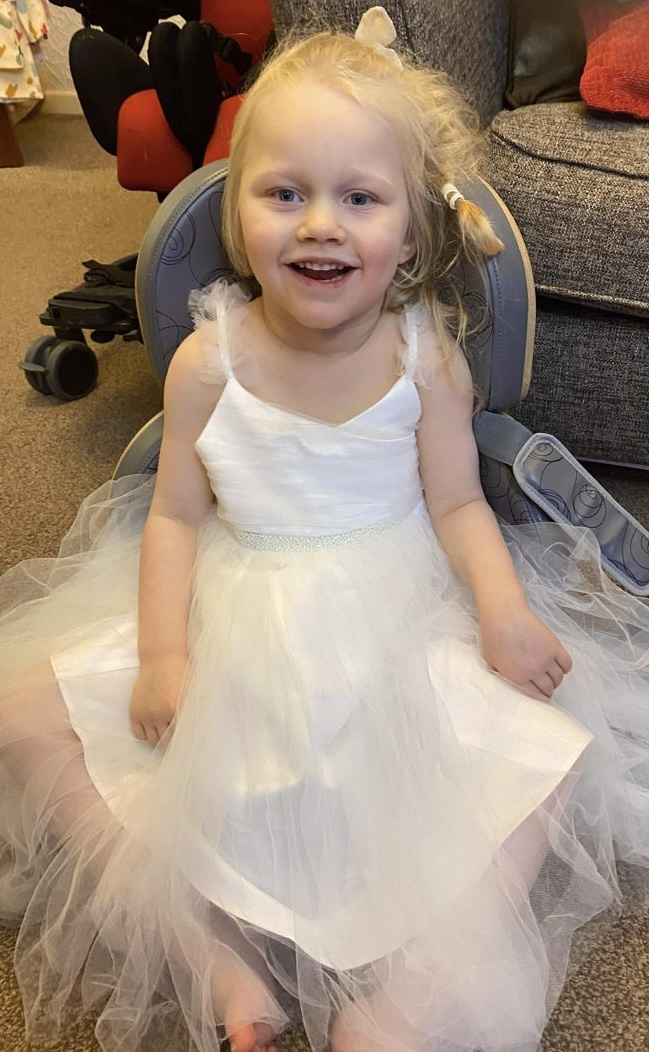 Daisy Isabelle Jones, age 6.